Havana Coffee Works, born on Cuba Street, Wellington by Geoff Marsland & Tim Rose in 1989. Havana revolutionised NZ's coffee culture. Unapologetically bold coffee, roasted in batches by passionate coffee artisans.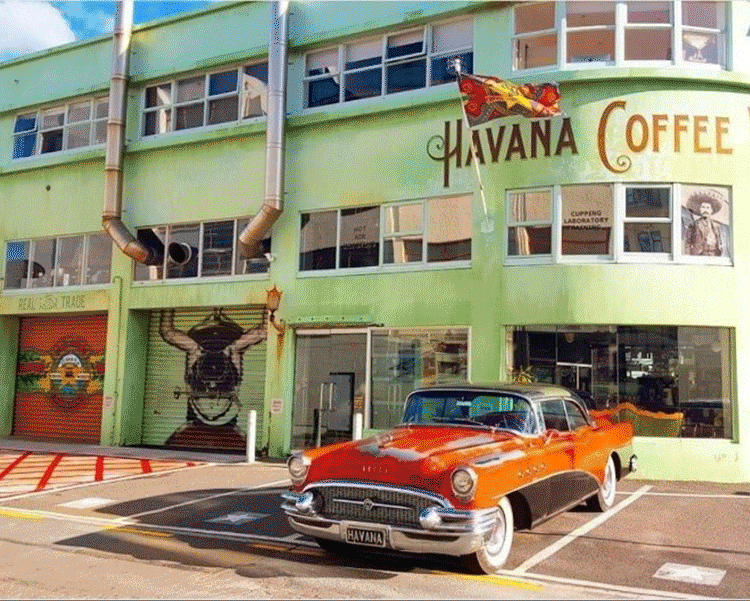 We celebrate inclusiveness, authenticity & the spirit to break free from the everyday. Havana is bigger than just the coffee - it's a philosophy and lifestyle.

We celebrate individuality - each blend is distinctive & has its own look & feel. Every bag has its own story - from the coffee inside, where it's from, the farmers, the roasters, to the detailed packaging. We respect each coffee so much we don't put a label on it.
Our openness & authenticity strikes a chord with our consumers & customers. Our open-door policy breaks free of the straight lines of our competitors.
We're much more than the sum of our parts - the magic, the spirit, the feeling you get with the Roasteries. All the senses are fulfilled - the smell of the coffee, music, the vibe, the people, the customers, the chaos, the celebration of fun.
Our shrines are our Roasteries - a sign of our resourcefulness & passion for everything coffee & life.
Havana genuinely is the COFFEEUFEEL.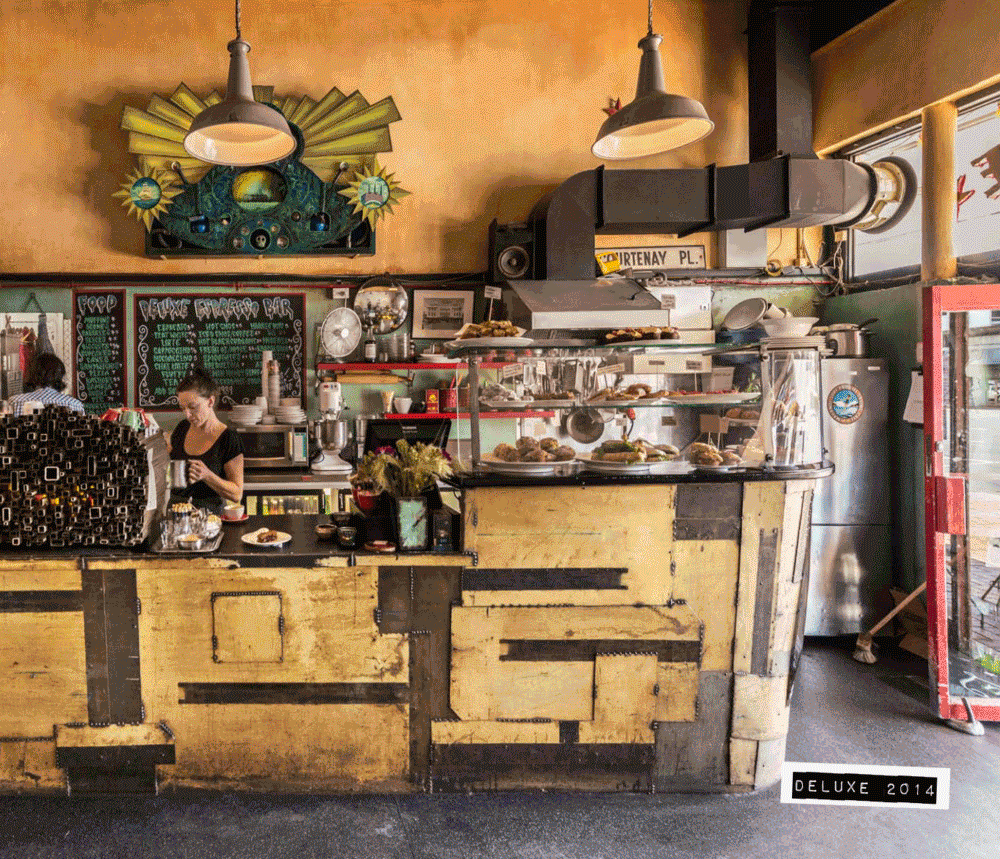 The Havana Story
Geoff Marsland and Tim Rose first met in the '70s at an alternative primary school called Matauranga in Wellington. Both were keen on conceiving and putting into action numerous (boisterous) schemes.
Read More
Realtrade

Havana Coffee Works and Coffee Imports (established in 97) endeavour to source the highest quality beautiful coffees ethically grown and directly traded from countries of origin.

Roasting with Love

Havana Coffee Works is not just another roasting company. In 1990, we designed and built our own fluid-bed, hot air roaster that ran on electricity. Some years later as our pursuit of creating more delicious coffee grew, along with an increase of caffeine addicts around the country we purchased a larger, hot-air roaster, and modified it to run with electricity. This hybrid roaster was a stalwart and has since been retired but it will forever be a part of Havana's history and started our phrase "Roasted with LOVE"

Cleaner Roasting

In 2017 we took an intuitive step and we installed the best roasting machine - a Loring s70 Peregrine, Havana's green machine.


The Loring roasting process produces lower emissions than that of other coffee roasters helping Havana Coffee to be cleaner and more sustainable as well as consistently delicious, releasing 70% less emissions and using 70% less energy consumption.
Sustainability

At Havana HQ we strive to lead the way when it comes to sustainability. We always use and supply biodegradable and compostable packaging where possible and we practice our own green values by operating a comprehensive in-house recycling process and composting scheme.

We work alongside leaders in the packaging industry who create products that are environmentally friendly and made from renewable resources, whom also off-set their carbon emissions by investing in renewable energy projects.

Culture

Havana Coffee Works is unique, that it has never reinvented itself from the inside or outside to chase a new fad or growth. We focus on creating delicious coffee but none of that would be possible without the super-natural environment our crew work in.

The good vibes are incredibly important and our people comment on this. It's something we put a lot of energy into because to us it's a core value of Havana. With growers, café customers and suppliers we do the same and have trusting, long-standing relationships which is also a fundamental part of bringing the COFFEEUFEEL to you, our people.

Community

Since the beginning there's always been strong support from Havana Coffee for the arts in Wellington. The Havana culture supports music festivals, gig's, street art and creative "on the fringe" realness. We support local schools and charities and our diplomatic community. Its super common to see our good people clutching Havana cups at school fairs or dancing the night away fuelled by caffeine under the stars!